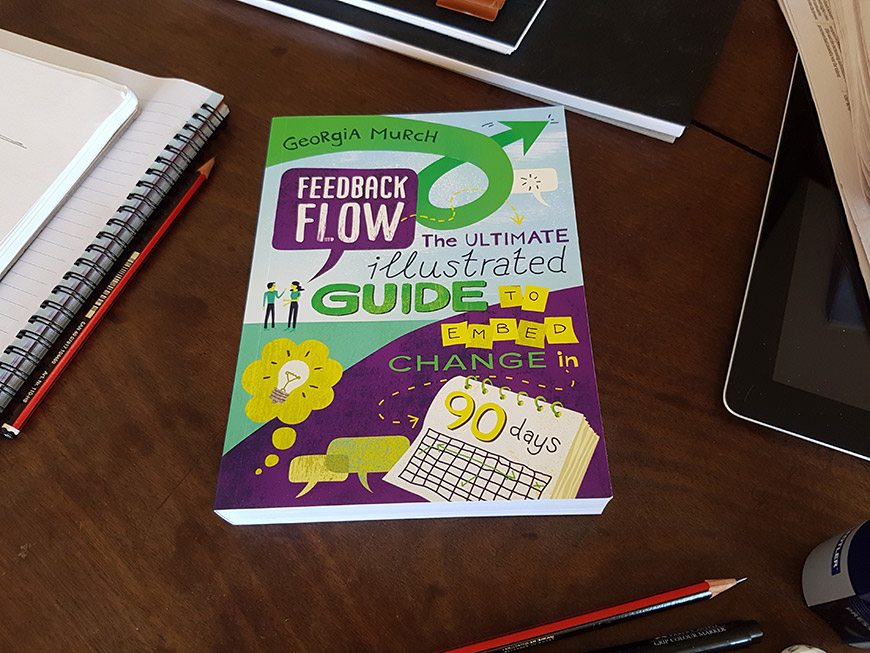 Illustrating written work that has energy, insights and stories that jump off the page is a joy. This was the case when I illustrated Georgia Murch's latest business book: 'Feedback Flow – the ultimate illustrated guide to embed change in 90 days'. Georgia is a leading expert in designing feedback cultures for organisations across Australia helping them build trust and respect through conversations. www.georgiamurch.com
Today, leaders want to create high-performing teams, cultures, products and services that ripple throughout their business and into the market. 
But what is required to do this? How should they go about it?
 This straight-talking illustrated book shows readers how to create lasting change and become the feedback culture that people love working in and for. A feedback culture that not only sticks, but flows.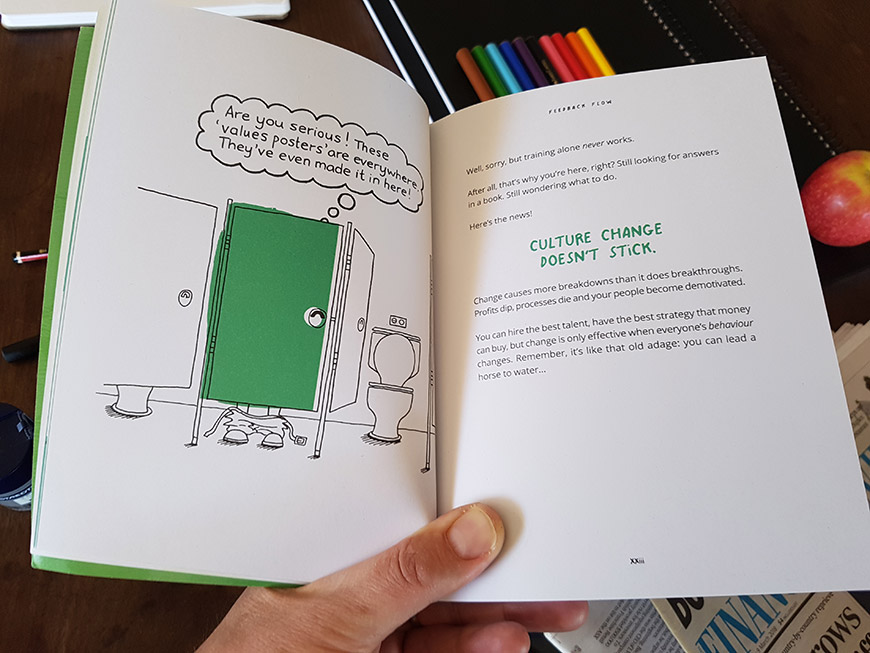 Georgia has worked with public and private clients for over 20 years, leading teams and businesses, designing and facilitating culture change and leadership programs. Georgia truly appreciates the diversity and challenge of complex workforces and the intricacies of managing a business while leading change.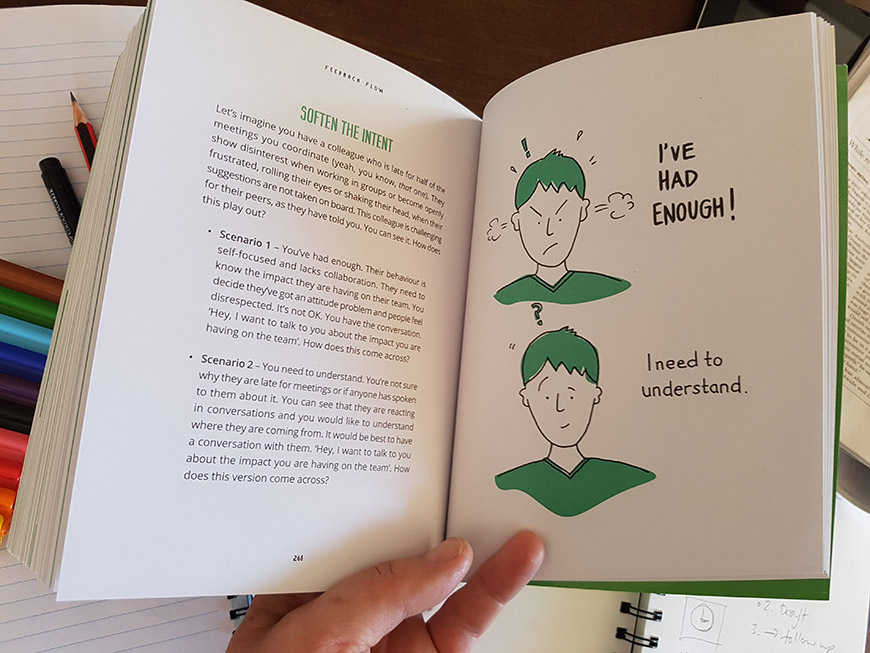 The illustration process was very rewarding and I created well over 100 unique hand drawn illustrations for the book. I spent many hours over my drawing board, reading, drafting and tinkering with concepts and ideas. I worked closely with Georgia and her super team of Kelly Irving and Ellie Schroeder. Kelly is a highly sought after editor for people who want a partner to produce their best work and to create a book that has impact and influence. Kelly has been behind some of the best sellers you'll have come across in book shops right across Australia. www.kellyirving.com And Ellie? Well, in my mind, she is one of the most talented designers I have been lucky to work with. You can see her blog post on Georgia's book here. But don't stop there – do spend some more time exploring her website. There is definitely magic in her approach and expertise. www.ellieschroeder.com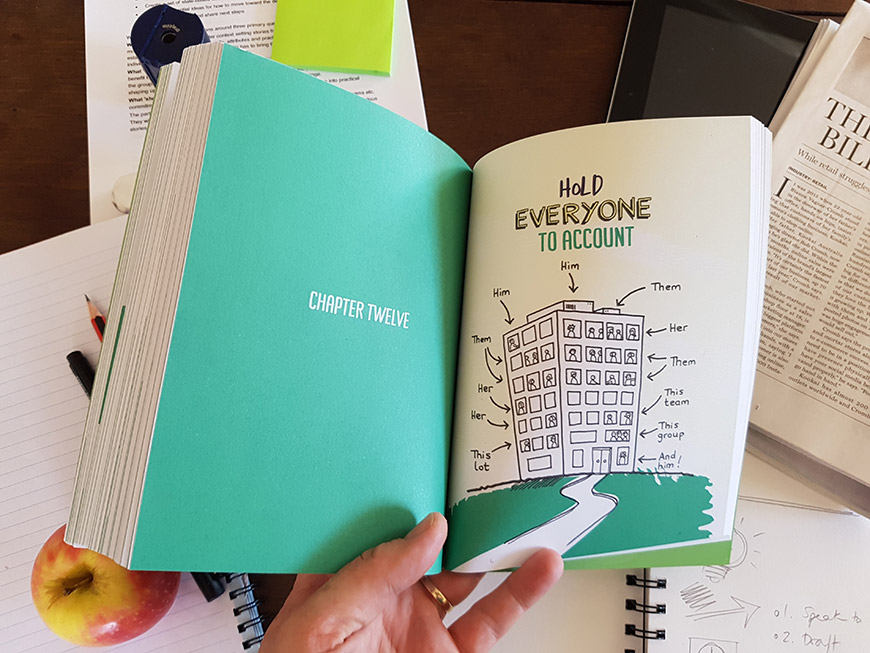 Here's what Georgia had to say about my illustration work for her business book:
"Guy Downes, you are one legendary illustrator! It's always such a ride working with you when you're capturing the visuals for workshops, but this book took it to the next level." Georgia Murch, Feedback & Cultural Change Expert, www.georgiamurch.com