This year I was invited to support Australia's premier leadership conference, the Future of Leadership series, as the event's official graphic recorder at Sydney's International Convention Centre. This was a super event to graphic record at as the conference series attracts top speakers and more than 2000 delegates annually, bringing together members of corporate, education, government, NFP and small business sectors. The Future of Leadership series provides excellent opportunities to rub shoulders with the most motivated and influential thought leaders within key industries spanning the Australian and international business community. Each speaker had 25 minutes to share their story, ideas and insights with the audience.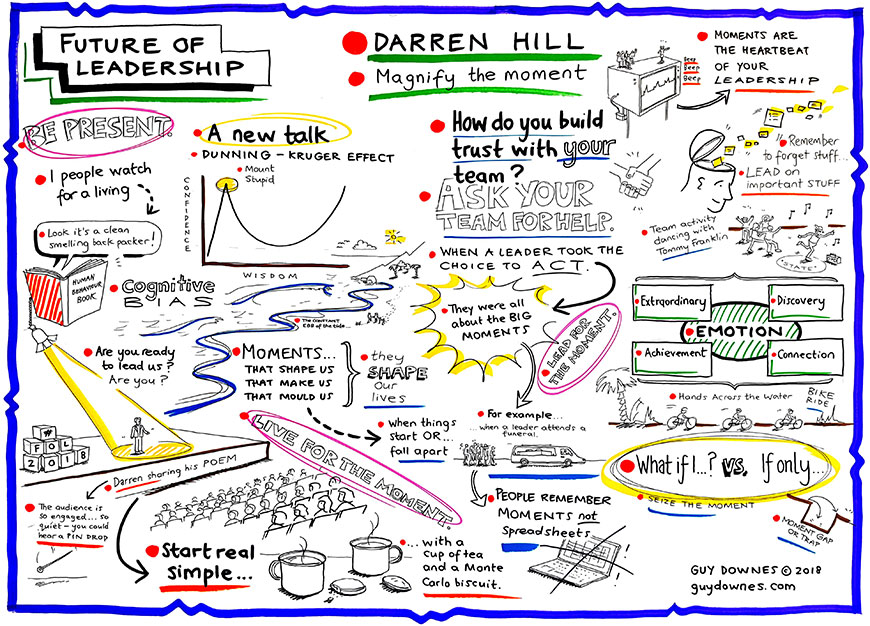 During the full day event, I worked furiously to graphic record straight onto large paper posters attached to a whiteboard. In parallel, I also captured visual notes in a sketch pad to transfer onto the posters when I finalised the posters the next day. Adding the finishing touches poster included building in illustration detail, colour and shading so each graphic recording poster became even more eye-catching.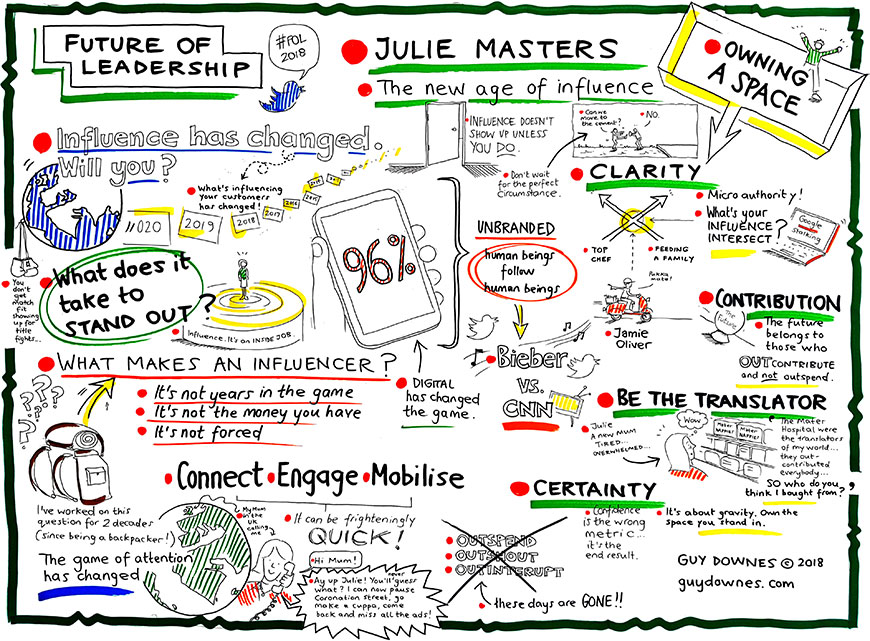 Graphic recording back-to-back speakers at a conference can be intense work as the information comes thick and fast and you need to listen intently. But it is also incredibly rewarding as I help personal, powerful and meaningful stories live on beyond the event as a creative memory tool for delegates.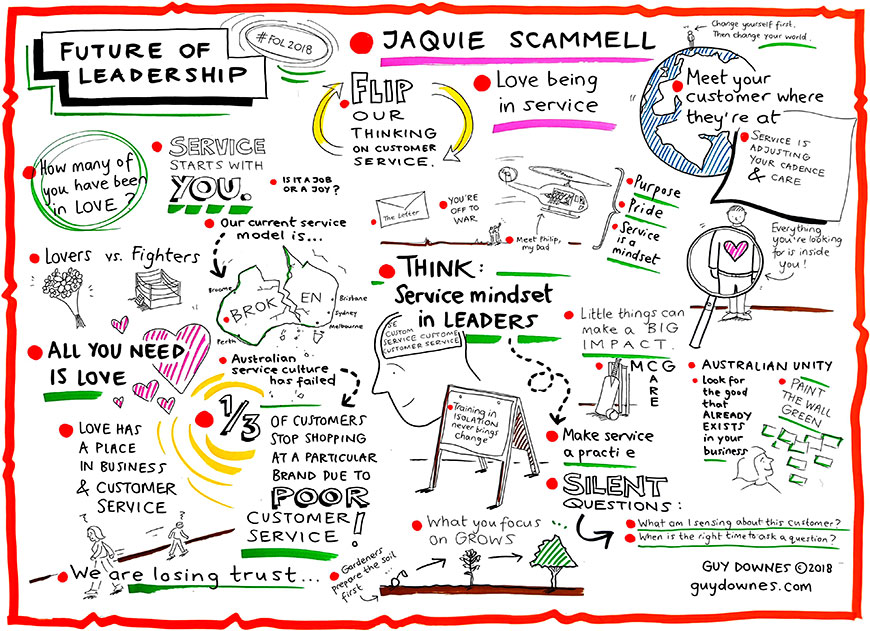 Whatever your work, whatever your position, this one-day conference series equip attendees with tools and insights to make them a better leader both personally and professionally. To check out the full line-up of top-notch business and leadership speakers that I graphic recorded, click here: futureofleadership.com.au/speakers And above all, by attending Future of Leadership, delegates were learning but also helping an event that supports at risk Thai children and communities through the charity partner Hands Across The Water.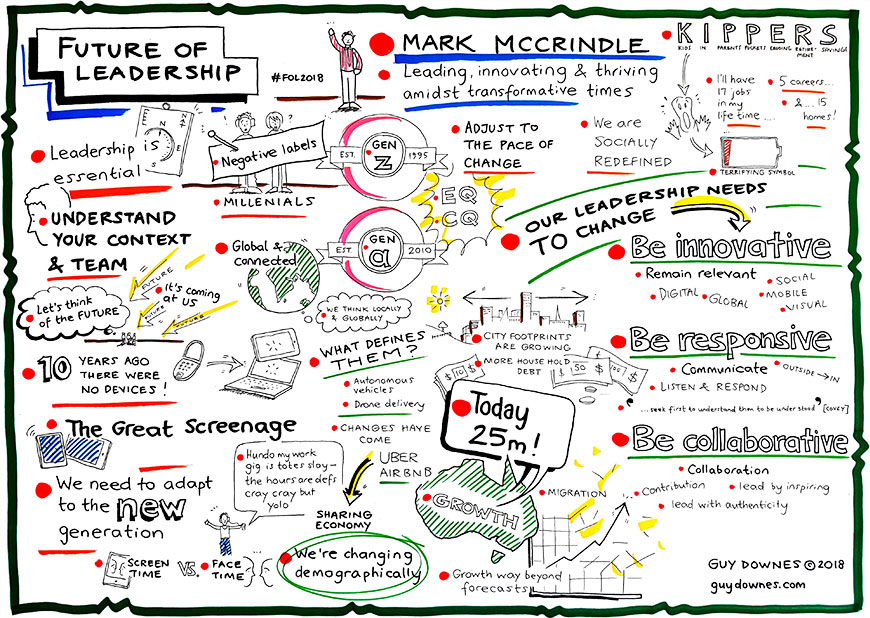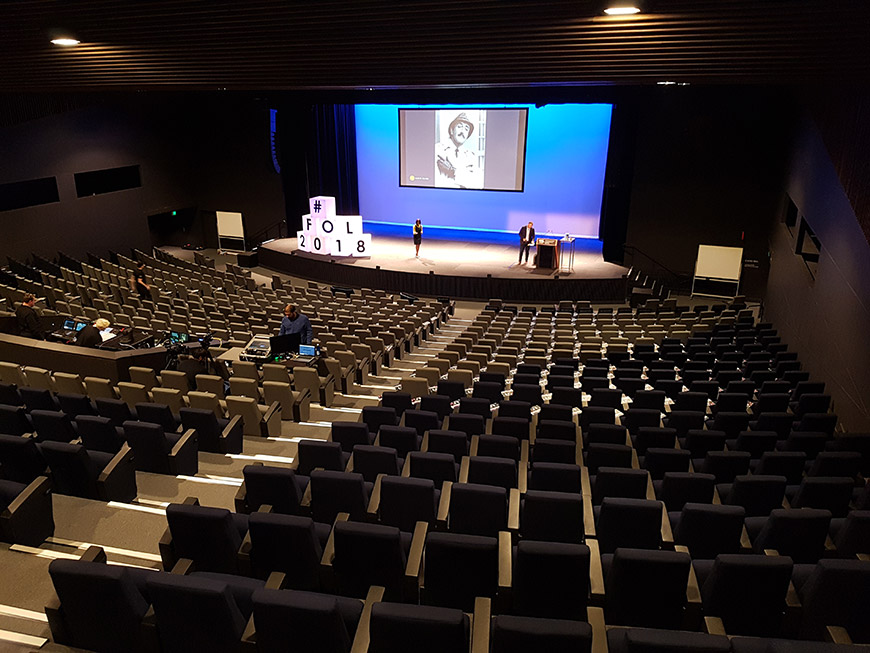 The FOL2018 venue: the amazing ICC Sydney just before doors opened!