Mr Fix I.T. (the everyday hero for small business)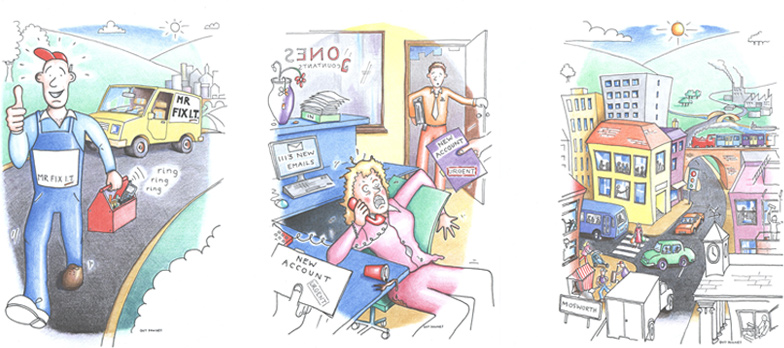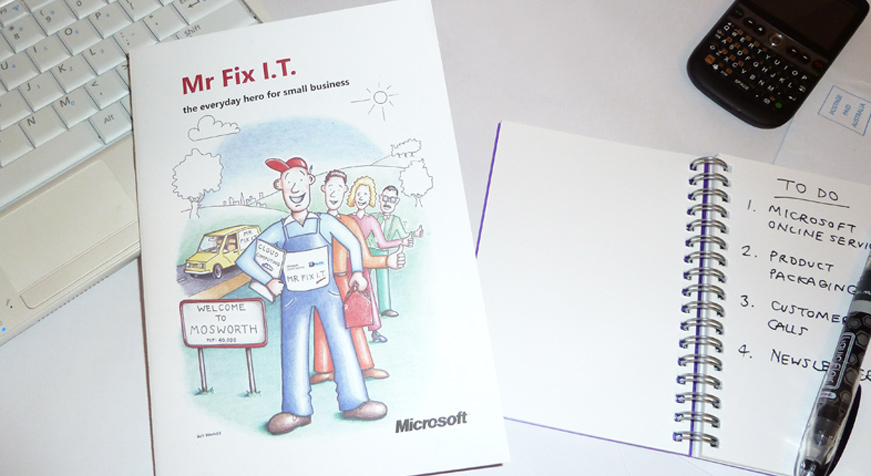 Guy illustrated a light hearted storybook about how SMBs could take advantage of Microsoft Online Services.
Set in the fictional town of Mosworth, the simple storybook recounted the story of Mr Fix I.T., the town's friendly and in-demand computer expert, who helped a cross section of the town's SMB owners with answers to their computing problems using Microsoft Online Services. Guy's illustrations showed the characters 'before' (think: worried, stressed, overloaded) and 'after' (think: happy, productive, organised) Mr Fix I.T. had implemented Microsoft's solution. Microsoft Australia printed over 3,000 colour copies of the A5 booklet, which were distributed to SMB customers and partners.